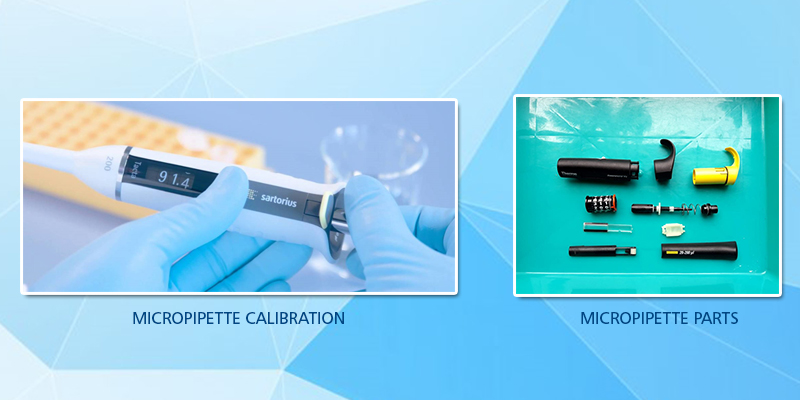 Micropipette and Glassware Calibration
Micropipette calibration is essential to make sure that your pipette properly works according to protocol.
The calibration of pipette is carried out by gravimetric method. When determining the volume of water, the accuracy of measurements is affected by ambient temperature, atmospheric pressure and relative humidity. These factors are usually combined to give the Z factor, used in calculation of volume of water. Then the calculated volume of water is compared with the theoretical volume to determine the accuracy and precision of the pipette. Arresting of the evaporation is an important factor to achieve least uncertainty.
Our laboratory has the capability to do volume of as low as 1 µl and in glass wares as high as 5 liters. Moreover, prior to calibration we do carry our service and repair if required, then check the Micropipette for suitability and then perform calibration of the instrument. We undertake service and repair of the Micropipette of any make/brand. We maintain the 'O 'ring and spring of almost all the brands....

Our laboratory uses high quality triple distilled water for all their volumetric calibration..