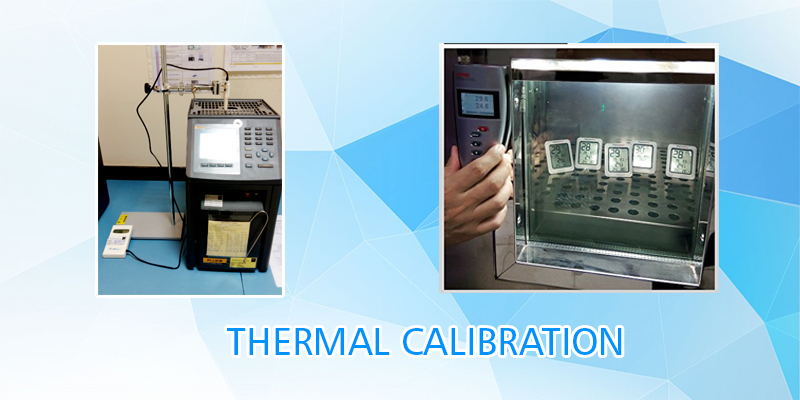 Temperature calibration refers to the calibration of any instrument used in a system that measures temperature parameter. The most used temperature sensors are typically a platinum resistance thermometer (PRT or PT-100), thermistor, thermocouple or RTD..
Readings from these thermometers are made to display in analog or digital mode. In digital mode the their electrical outputs from the sensors are processed and convert them to temperature according to the International Temperature Scale of 1990 (ITS-90)......

TVCSPL offers world class temperature calibrators for calibration at our lab as well as at our site. The laboratory uses the best masters offered by the leading brands for their routine temperature calibration. TVCSPL also offers single point contact calibration to mapping of furnaces, chambers, etc., TVCSPL offers calibration of thermohygrometers with their in house calibration facility with Rotronic Sensors as the master instruments.
Kindly check our NABL scope and the CMC for the thermal calibraiton.